MTV World Stage is back again in Malaysia! And this time, they are back, bigger and better! Remember how Katy Perry was here last year to wrap the whole show? This year they've brought in big names like 30 seconds to mars, Neon Trees and even the Korean heartrobs, the Beast alongside our Malaysian pride, PoPshuvit with their famous Mara Bahaya to close their act.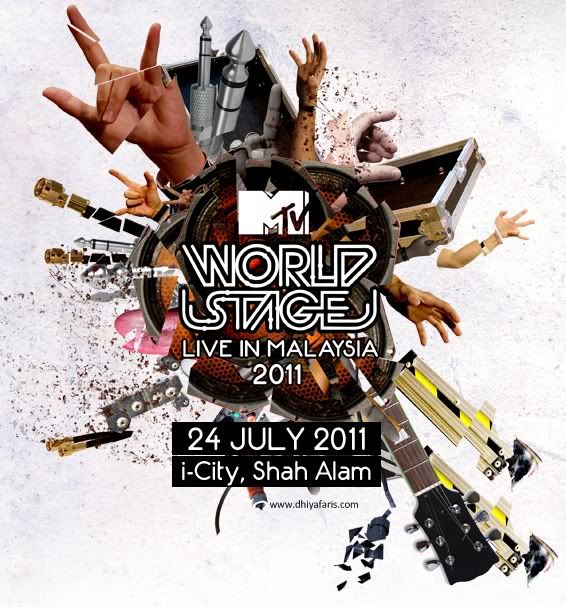 Check out some of the pictures I've taken with my iPhone cause MTV decided that it is unwise for the patrons to be bringing in cameras, oh and also any drinks from outside. Cameras I understand, but drinks? All thanks to them, tons of the girls, even guys who have been there since 10am in the morning, fainted by the end of the day.
The Beast.
VJ Utt and VJ Holly.
This was how close I was.
Tyler Glenn from Neon Trees took charge of the stage!
Thats Tyler on screens.
Here's my favorite two for the night, Neon Tree's hit single, Animals.
and 30 Second to Mars' Hurricane.