*Behold boys, be prepared for 25 bombshells! You have been warned.
Beauties with Brains, that's what they call them. The Miss World Malaysia title, is very different from other beauty pageants because not only that the girls will have to be a beauty themselves, they have to be all together beautiful from the inside out too. The Miss World Malaysia will have to have a big heart for charity, intelligent and must be an all-rounder. And after an agonizing six-months search, here's the 25 finalists for your eyes only!

Flora Oh Swee Lian

Eliza Tang Siong Heng

Gail Tan Mun Yee

Desiree Tan Xiao Ci

Lavania J. Balasingam

Kavita Kaur Chopra

Yong Wan Jun

Carron Kho Siew Ching

Karen Koey Huey Ling

Laura Loh SIao Min

May Salitah Naru Kiob

Penny Lim Pei Huan

Celine Chan Wai San

Kohinoor Kaittiani

Cherish Lim Mei Yen

Jessica Fang Yun Ying

Chua Yee See

Lee Yvonne

Lilian Lee Zeyein

Gaayathri Raj

Pamela Tam Mei Yun

Chloe Chen TIen Nee

Evelyn Huan Poh Chin

Priyalakshimi Rayer

Janet Bennet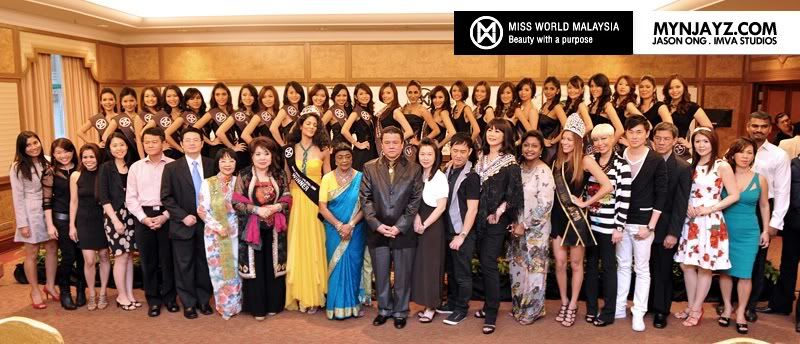 The girls and the organizers.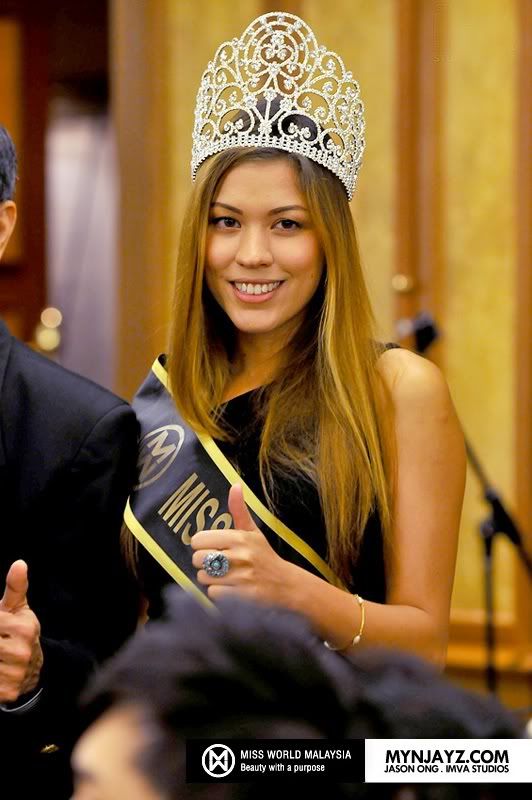 Nadia Heng, Miss World Malaysia 2010.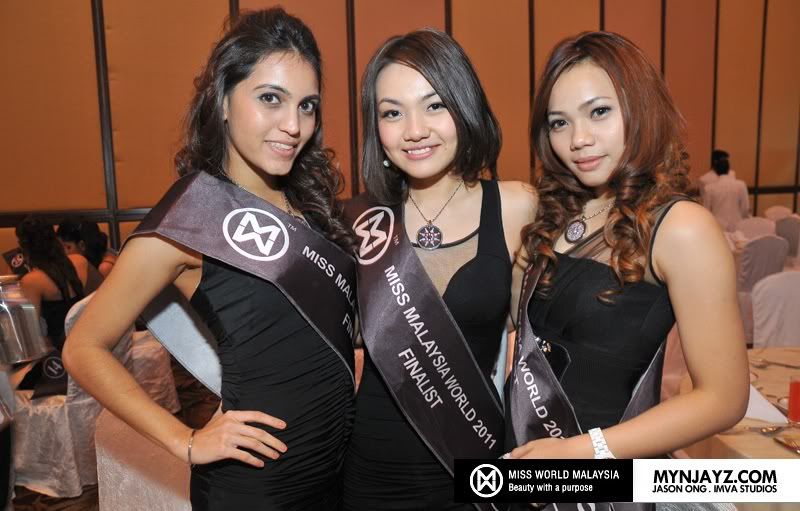 Some of the girls, Kavita, Mun Yee, Carron.
The girls will under go a one month training starting 21 July 2011 till the finale show where the Miss World Malaysia 2011 will be crowned on the 20 August 2011 at Sunway Pyramid Convention Center. They will be groomed professionally by the 1973 Miss World Malaysia, Maggie Loo, Miss Winnie Loo from ACut Above and many others to prepare them to represent Malaysia for the international Miss World pageant this year.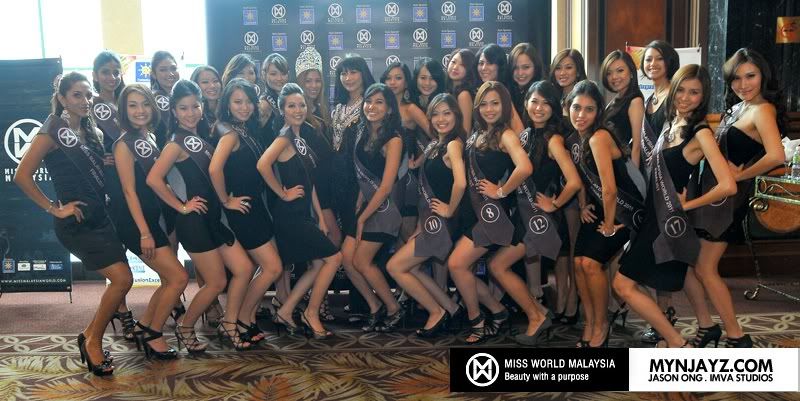 So people, be honest now, who's your favorite?