Yes, the Thais have done it again! Already widely known for its pride, their horror movies, they shine again this time in a whole new genre with Lulla Man. Lulla Man is a story that everyone has definitely heard of, be it their aunts who are going through the situation or probably have heard of their guy friends discussing ways to mischievously escape being caught by their wives or girlfriends after cheating. I'd say I am definitely the first one to disagree with this particular idea, but I couldn't deny the fact that its the reality. But what did Lulla Man had that bought me over, was the fact that they brought reality to the screens with a tinge of humor. So read on now, to see what I think made Lulla Man surprisingly good.
#1. A feel good movie.
With Lulla Man, though you see and experience the lameness Thai jokes, you couldn't help it but to laugh. With their witty scripts and their relatable storyline, it is guaranteed to tickle your funny bone. I went into the cinemas thinking that this Thai comedy would probably be a failure, I exited the hall entertained. Be sure you are tickled with every highs and lows that the boys need to climb just to escape being caught.
See how they smashed a bottle in their head to get out of being questioned by their wives.
Or perhaps hurting the girl that they were cheating with to scare their wives?
#2. Relatability to the audience.
Like I've said, this movie depicts the undeniable truth of how men cheat in today's society. I'm pretty sure everyone can relate to this story be it directly or have heard of. I for one am a victim of it. But nonetheless, I actually think that they too have successfully communicate the reason to why they cheat and how the wives hurt and still put everything in a lighter note. Women have to understand that it is definitely undeniably hard to resist the temptation of a beautiful young lady as compared to the wife that you have known for years now. But of cause, men shouldn't take advantage of their wive's trust and devotion to the family. So yes men, please appreciate your wives and women, do step up your game even if its after marriage cause once the chase stops in a relationship, thats when it all goes down hill.


The boys out having fun after having drugged their wives to a very deep sleep.
A getaway with their wives as an apology.
I think Lulla Man is worth spending 1.5 hours of your day. I'm not lying. Most of the bloggers left with a satisfied smile. But with that say, I think Lulla Man deserve a 5.5/10. Definitely an extra point for effort.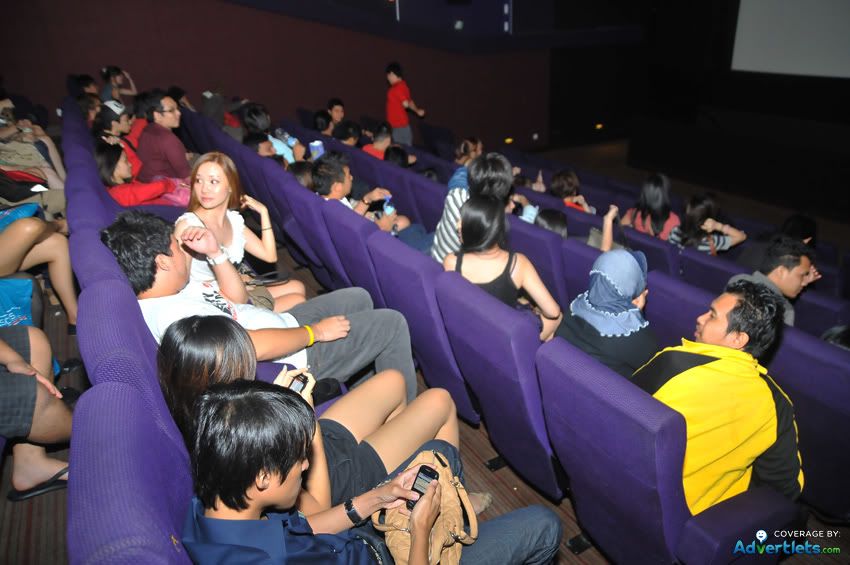 Here's a picture of the satisfied Advertlets bloggers!
Thanks once again to Nusantara for the screening.